… You might ask, as I do myself every single day. Turns out making records is not as easy as it sounds, who knew? In the last update I mentioned Alex (sound engineer) who started mixing the album in October. Things dragged in December and January and Alex left to tour with his band in the last month or so. Musicians go on tour, who knew? Alex is now back and will commence working on the mix WHEN his new computer arrives. Kill me 🙂
Meanwhile, my dear friend Richard is (still) editing the majestic new music video for one of the tracks from the new album. Obviously, we won't be able to release the music video if the song is not mixed and mastered yet. Having said that, I still haven't seen a single second from the edits, but Richard is being optimistic and said "it's really worth the wait" (his words).
The music video should be done by the end of March. <– See what I did there Richard? …. Richard? …. Wake up Richard.
This post is totally not a distraction to make you forget that I still have to finish working on the album cover and artwork. What's with 2018? Did the government spray some laziness chemicals in the air or something?
Illuminati Confirmed!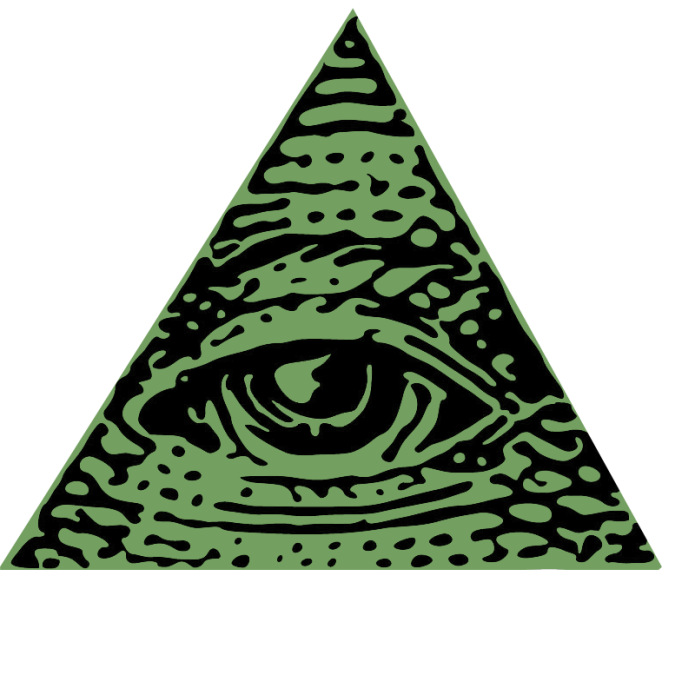 Crap, I almost forgot!
My music is now on a new platform called Musicoin. Yes, it's one of those crypto-currency (digital currency, Bitcoin) thingies; and if you don't know what Bitcoin is, make sure you include the location of the rock you live under in your mailing address, at least you'll get the new CD when it's out; not sure what you'll do with it though. 🙂
So, why Musicoin?
Unlike Spotify, or other similar industry giants who are destroying the music industry, Musicoin actually pays the artist 1 $MUSIC by a Pay-Per-Play (PPP) smart contract, and the best part is, you (the listener) don't pay anything out of your pocket. So, who pays the artist? Miners (Mind you, they're not human miners). And who pays the miners? Miners solve computational work to mine $MUSIC and they get paid for their work by the Musicoin ecosystem. Pretty smart, eh?
The numbers, what do they mean?
1 $MUSIC is currently worth 2.5 cents, Spotify claims that their average pay per stream is $0.007 which is a flat out lie, the real number is around $0.004 (that's less than a cent, not even half a cent) which is also the average pay per play for other streaming platforms like Apple or Amazon etc… HINT: If you're listening on Spotify, you're not paying the artist, you're paying the millionaires.
But what do I know?
Here's my Musicoin page https://musicoin.org/nav/artist/0x89a42ed7a1367…
Go listen to some music and support artists directly.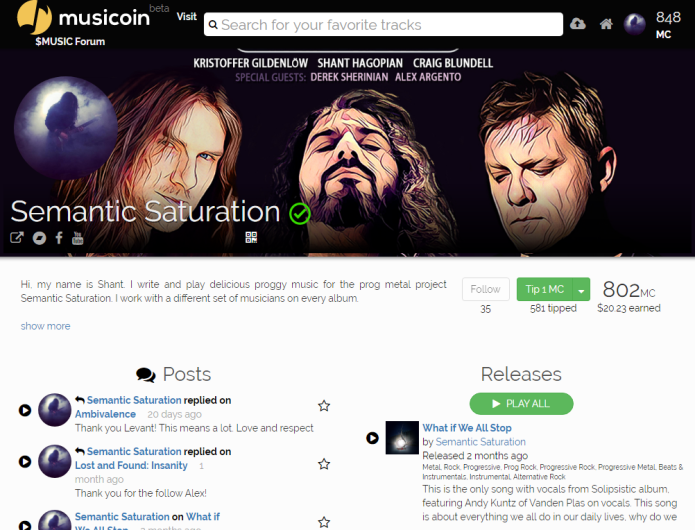 I hope I'll be back with better news next time
-Shant